Name: Austin Miller
Brand Affiliation: ICED Media, Music Producer
Job Title: Junior Project Manager
Age: 22
UP:  Austin what's going on, we want to thank you for taking the time to do this feature with us here at Urban Professor.  So tell us, what are your current titles? How do you label yourself?
Austin: I am currently a Junior Project Manager at ICED Media, which is an Integrated Marketing Company.  At ICED Media I use the online space to fit client's needs, working on projects for companies such as CNN, Swatch, Polo and music artists such as Tyrese, etc.  I lead artists and companies in their online initiatives.  I also handle client's social media assets as well as site and blogger outreach to distribute content. I am also a Music Producer.  I label myself as an insightful visionary that works on cultivating a culture and providing positivity through various outlets.  As if that's not enough, I also handle the online and social media aspects of the ADCOLOR Awards, which an annual award and industry conference that showcases achievement amongst diversity in the advertising field.
UP:  Very interesting, seems like you wear some dynamic titles.  Looking into what propelled you to follow these interests, what's the motivating factor that drove you into this industry?
Austin: The motivating factor that drove me to this industry was creativity.  Creativity was something I believed in.   I majored in journalism in College, so writing was an outlet to express my thoughts. Advertising and marketing is a way to compel my thoughts and execute them into action.  In this business creativity allows me to portray my individuality and use it for a good cause.
UP:  Positivity is very key in remaining grounded in our society, we feel like it is something that gets lost in the rat race. In regards to the grind, what was your first job out of college?
Austin: My first job out of college is my current job now. I feel blessed to have my first job at a company where I can flourish and utilize my talents.  I have done years at internships from record labels like Universal, and Island Def Jam to the lifestyle agency/magazine Cornerstone/Fader Magazine.
UP:  Seems like you're on the right track pertaining to knowing what you want to do. For those reading this, what could someone do right now to further pursue their dream career immediately?
Austin: I say go for your goals! Do not let anybody stop you from following your dreams. I've done years of internships and free labor to get to the position I am right now.  If you feel the position you are in is stagnant and you are not moving anywhere, keep believing.  As long as your heart is in it, there will be a good outcome. I don't want to sound cliché, but sometimes people need to take heed to clichés.  So with that said, "Patience is a virtue". Success doesn't come overnight, and if you work on laying down the soil right, your end product can be the result you want.
UP:  Patience is indeed a virtue.  As they say, "Anything worth having is worth waiting for."  But, real talk though; what was the last thing that you purchased because you got tired of waiting?
Austin: My last purchase that I got tired of waiting for were my Beats by Dre headphones. I use them on a daily basis and music helps me get through the day, not to mention the Dre beats have great sound quality.
UP:  Can you tell the readers how has being a minority affected your career pursuits?
Austin: As the years progress I feel as though this term is being used less as well as the triviality of this statement.  I use my background as a stepping-stone and a marker to go harder for my goals.  My advice is to turn this disadvantage to an advantage, and let our culture benefit your surroundings and the masses.
UP:  On that same coin, what's the best advice you've received in the last few years?
Austin: When you come across people who are out for your best interests and are a legend in this industry, it's a great thing.  I was lucky to have a mentor by the name of Sean C. who is a recognized figure in this game. He discovered my talents and showed me the ropes of the industry and how it works, and helped me get my foot in the door.  He once told me I had the millionaire mind state, after I was staying up all night doing a paper during my college tenure that stuck with me.  Just being told that, further solidified to me to keep on grinding and with dedication you can get to your goals. That quote has always stuck by me.
UP:  Millionaire mind state, we like that. Looking back, what would you have done differently in regards to education to help your career now?
Austin: I wouldn't have done anything different in my education.  My 4 years at the institution of Penn State University built my foundation for knowledge and leadership.  From my classes to the organizations I have been a part of, my experience there helped facilitate my thought planning now.
UP:  Even with this strong foundation, what are some of the biggest challenges you face regularly?
Austin: One of the biggest challenges I face regularly is time management.  From, when I'm sending out pitches for clients or whether I'm sending out tracks to artists. I always think to myself what work I should divide my time into.  Sleep is something that I barely get nowadays. I don't pride myself in that, however I realized to be on top of your game, you have to grind 'til the sun comes up.  If somebody like Diddy is always up hustling and thinking about a new plan, and he's on the Forbes list every year. What makes you think a person like you who is trying to achieve great things shouldn't be doing the same? Those are questions that I ask, motivating myself to achieve these goals.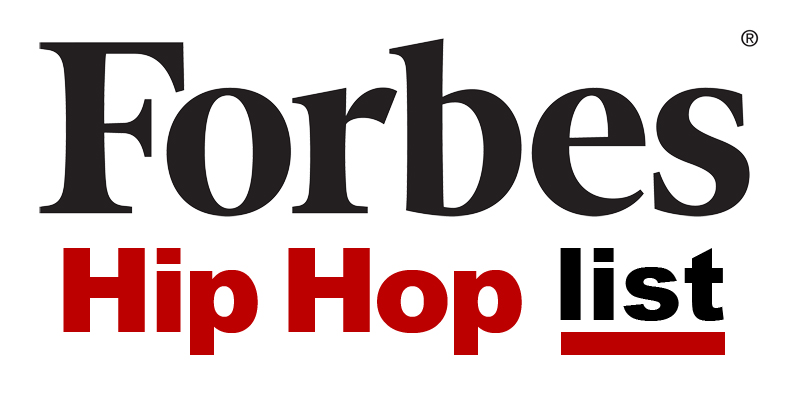 UP: All this talk of hustling has us getting real hype right now, what music track(s) are on your iPod "Hustle" playlist, we know you one?
Austin: Yes, it's always good to have some motivational music to start your day, or to spark an idea. On my Hustle playlist I definitely have Kendrick Lamar's Section 80 and I'll take it back a few years with Clipse's Lord Willin.  These are both a perfect balance to fuel my hustler ambition. Also I always have to have Hov, Kanye and Ross in the playlist to have the Hustle playlist complete.
UP:  Definitely, we've learned through conversations with people and mentors that the hustle never really stops. It's really humbling and inspiring at the same time. What's the most inspiring or influential book you've read and why?
Austin: The most influential book I've read so far would have to be "48 Laws of Power" by Robert Greene.  I'm sure many people have heard of this book.  It's the self-empowerment that the book provides which makes it such a good read.  It lays out all the proper laws for you to succeed.  It is not going to make you a success overnight.  You have to actually apply the laws and take action in your real life to see success.
48 Laws of Power by Robert Greene
UP:   It's interesting how Greene utilizes examples from ancient history that are still applicable today. Drop a nugget.  What's something that you want to put the Urban Professor audience on to? And are there any blogs, websites, up and coming artists, technology innovations, clothing brands, etc. we should know about?
Austin: The future.  We are a new generation of money getters.  In this new age, culture branding is something that is prominent in success.  There are a lot of movements and new hustles that are having light shed on them and this is only the beginning.  Technology is allowing us to go places and do things we have never did.  It's a great thing when you can live to work and not work to live.  When you do what you love and can find a way to get paid off of it, that is a gift. Monetize your interests. In this industry now, a lot of people feel like they are a part of it, with social networks and the way people can communicate with artists and peers.  However, real success is built off of real relationships.  You can be at the party, but who sits at the dinner table?  Turn your reality into a salary.
Here are a few things you should look out for. In terms of personal projects, I am proud to have my debut instrumental project dropping in the top of 2012. Be on the lookout for that. It will be an instrumental journey through my mind, lifestyle and vision.    I have a couple of major projects coming out with some dope artists soon.  I'm always perfecting my music craft so look to see more of my productions out there.  Also, I will continue to be behind the scenes helping companies, blogs, and artists with their initiatives in the online space with marketing and branding. You can follow me on twitter @AustinMillz.  I have my hands in a lot of great endeavors so stay tuned and look for the name Austin Miller/Austin Millz.  It's Miller Time!
Thanks and U DEFINE SUCCESS…
Drop "Austin Miller" a note in the Urban Professor "UConnect" community – (Austin Miller).  You must be signed in to connect.  Connect now to Urban Professor, it's the voice of the Young & Driven, and it's free to subscribe.
power supply calculator
paper mario 3ds
law enforcement jobs
best web browser
cody canada and the departed